Excited for the Polka Dot Cake Recipe? First, let me show you few mouth-watering images on how crazy this cake is. The recipe is in the next few pages.. Enjoy… 🙂
Yummy Image #1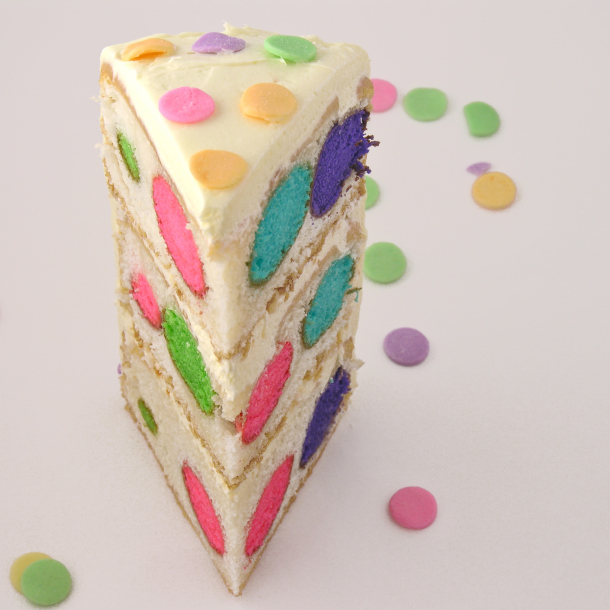 - Advertisement -
Yummy Image #2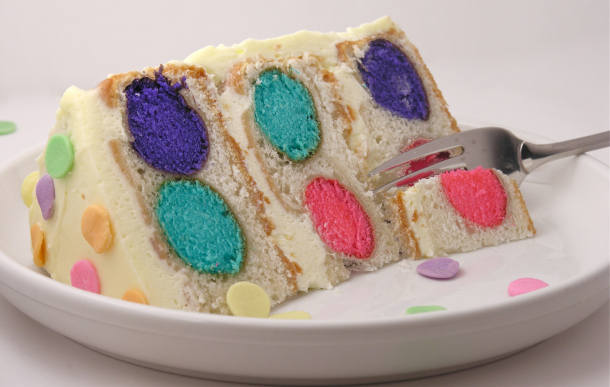 Yummy Image #3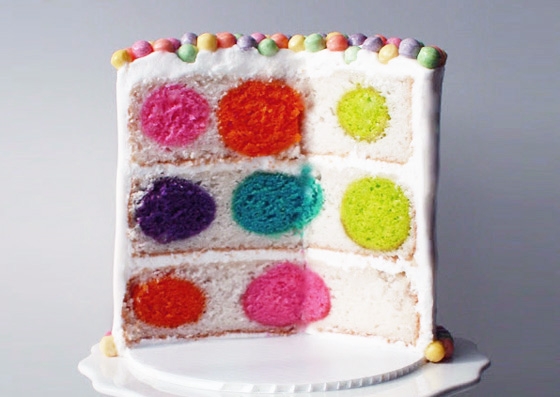 Yummy Image #4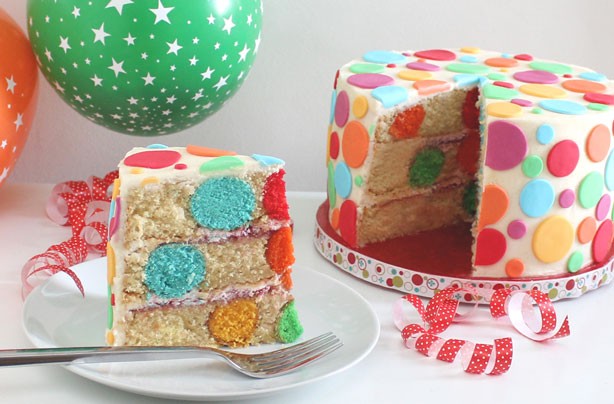 - Advertisement -
Yummy Image #5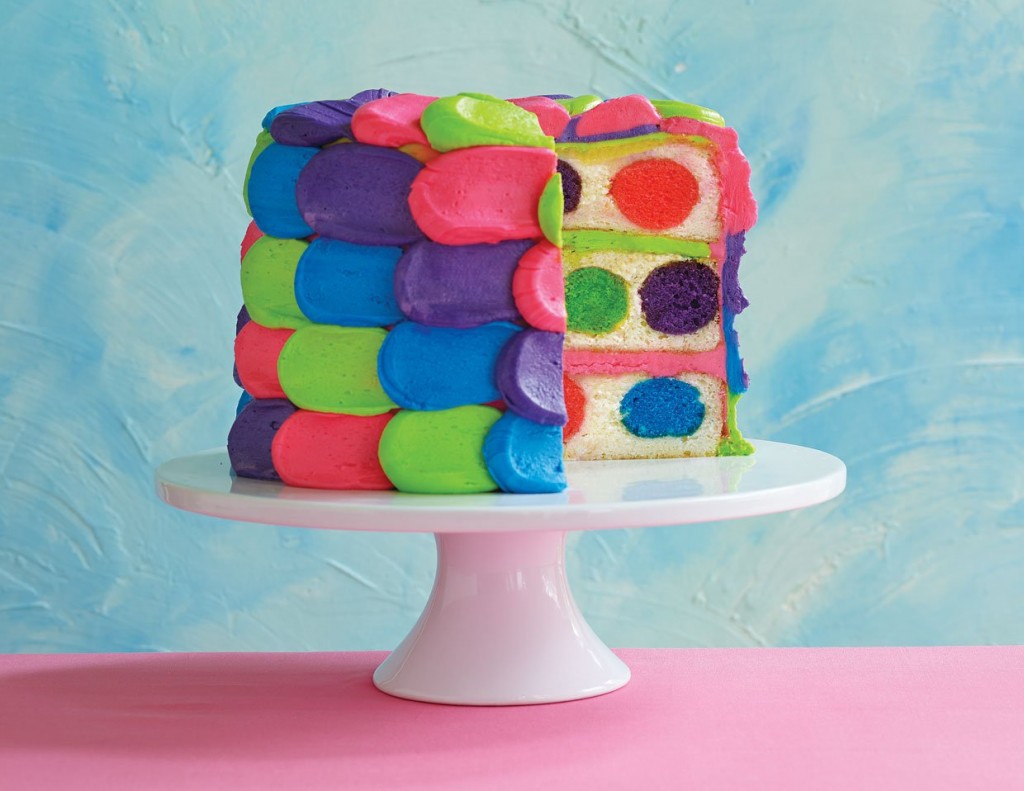 I simply can't take credit for the idea behind this cake,  that credit goes to an adorable blog called "Once Upon a Pedestal".  I can't even take credit for finding the idea… that goes to my wonderful Pinterest addicted friend Laura.  I can tell you this: it is NOT hard to make.  It does take some time, but it is very easy to put together, and the "wow" factor?  Incredible!
The 1st question everyone asks is "How did you get the polka dots INSIDE the cake?" They are cake balls.  To make this recipe, you will need one piece of special equipment: a cake pop/ doughnut hole maker.  I feel like I walked by those like 100 times over the holidays in various stores and every time I thought, "I wonder why you would ever buy one of those?"  Now I know!  Here's the one I got: Bella Sensio Cake Pop Maker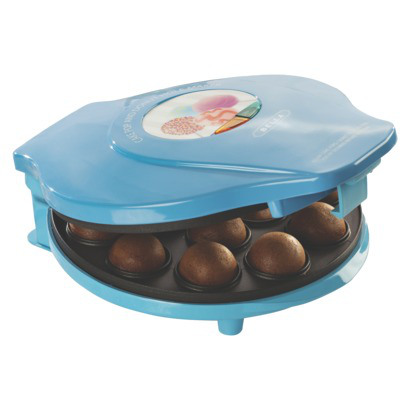 - Advertisement -
There are several brands and varieties- I'm sure they all work great- I would look for one that does 12 at once, just as a time saver!  The good news?  Once you make this cake, your friends will all want to borrow your cake pop maker and you won't have to store it anywhere!
[ultimate-recipe id="1789″ template="default"]
- Advertisement -