This is the most reliable steps or directions on how to make a super delicious and romantic chocolate ganache cake.
See the 4 amazing images first before you go to the recipe so that you can picture out how to make it perfect and very presentable.
Enjoy… 🙂
Presentation #1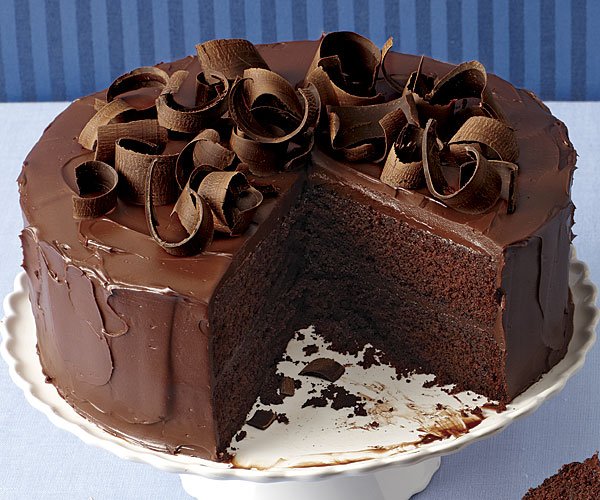 - Advertisement -
Presentation #2 
Presentation #3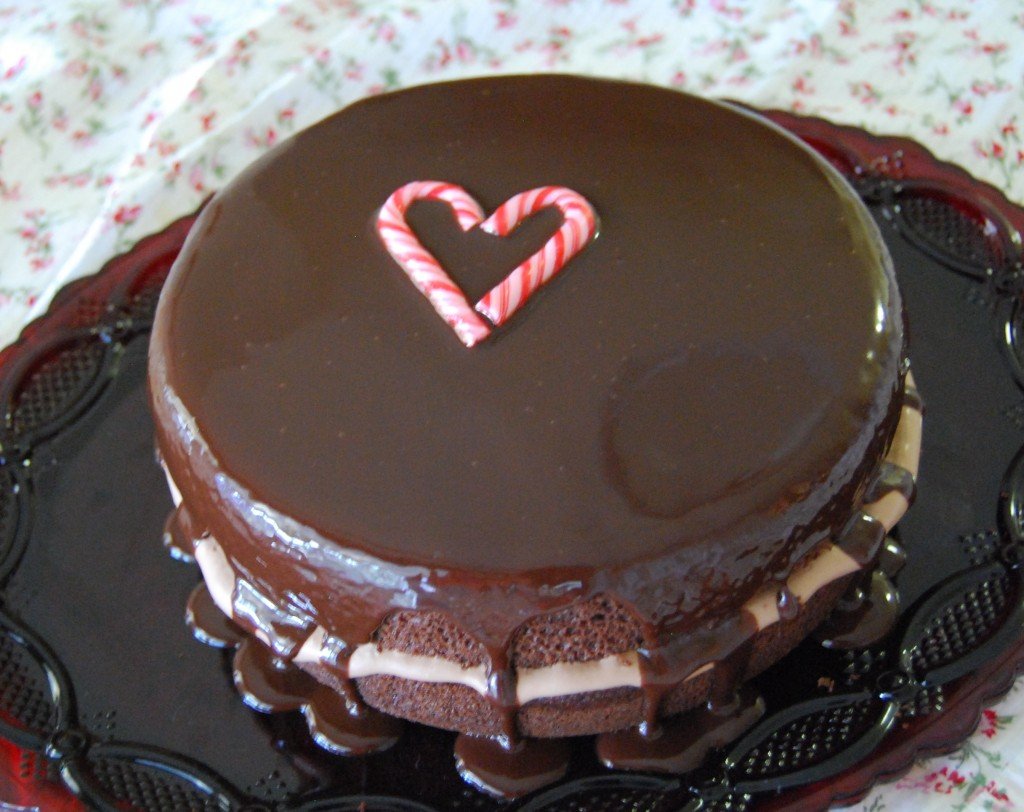 Presentation #4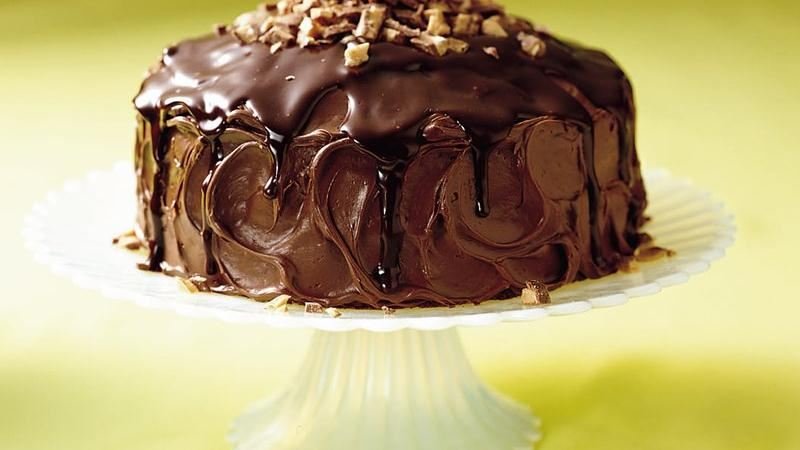 For a fancifully tall cake, we used 3 (7-inch) round pans. It can also be baked in 3 (8-inch) pans, though the cake will be slightly lower. We tested this recipe with several different brands of chocolate, and found Lindt and Ghirardelli had the best flavor for this particular cake. Ours is garnished with unsprayed, organically grown rose petals, but be as creative as you'd like with yours.
YIELD: Makes 16 servings
ACTIVE TIME: 1 1/2 hr
TOTAL TIME: 6 hr
- Advertisement -
INGREDIENTS
For cake layers
3/4 cup boiling water
1/2 cup unsweetened cocoa powder (not Dutch-process)
1 teaspoon instant-espresso powder
1/2 cup whole milk
1 teaspoon vanilla
2 cups all-purpose flour
1 1/4 teaspoons baking soda
1/4 teaspoon salt
2 sticks (1 cup) unsalted butter, softened
2 cups packed dark brown sugar
4 large eggs
For ganache filling and glaze
2 1/2 cups heavy cream
20 ounces fine-quality bittersweet chocolate (not unsweetened), finely chopped in a food processor
PREPARATION
Make cake layers:
Preheat oven to 350°F. Butter 3 (7- or 8-inch, 2-inch-deep) round cake pans and line bottoms with rounds of wax or parchment paper. Butter paper and dust pans with flour, knocking out excess.
Whisk together water, cocoa, and espresso powder until smooth, then whisk in milk and vanilla.
Sift together flour, baking soda, and salt.
Beat together butter and brown sugar in a large bowl with an electric mixer at high speed until fluffy, then add eggs 1 at a time, beating well after each addition. Add flour mixture and cocoa mixture in batches, beginning and ending with flour and mixing at low speed until just combined.
Divide batter among pans (about 2 1/3 cups per pan), smoothing tops. Bake in middle of oven until a tester comes out clean, 30 to 35 minutes for 7-inch pans or 20 to 25 minutes for 8-inch. Cool in pans on a rack 30 minutes, then invert onto racks, remove paper, and cool completely.
Make ganache while cakes bake:
Bring cream to a simmer in a 3- to 4-quart saucepan and remove from heat. Whisk in chocolate until smooth. Transfer ganache to a bowl and chill, covered, stirring occasionally, until thickened but spreadable, about 4 hours. (If ganache becomes too thick, let stand at room temperature until slightly softened.)
Assemble cake:
Arrange 1 layer on a cake stand or plate and spread 2/3 cup ganache evenly over it. Top with another cake layer and 2/3 cup ganache, spreading evenly, then third cake layer. (Chill ganache if necessary to keep at a spreadable consistency.) Chill cake until ganache filling is firm, about 1 hour. Keep remaining ganache at a spreadable consistency, chilling when necessary.
Spread a thin layer of ganache over top and sides of cake to seal in crumbs, then chill 30 minutes. Spread remaining ganache evenly over top and sides of cake.
NOTES:
Cake layers may be made 1 day ahead, cooled completely, then chilled, wrapped well in plastic wrap.
Ganache may be made 1 day ahead and chilled, covered. Let stand at room temperature 2 to 3 hours to soften to a spreadable consistency.
This cake can also be made in 2 (8-inch, 2-inch-deep) round cake pans. Split layers horizontally, then use 1/2 cup ganache between layers.
Assembled cake keeps, covered and chilled, 3 days. meringue kisses with passion-fruit fool
Source: Epicurious
You now have the cake recipe, I'm sure you can now make one of this… 🙂
- Advertisement -