Some cake designers and cake lovers aren't contented with candles, they like to have mini-fireworks on top of their cakes. lol! Isn't it amazing?
Enjoy browsing these 15 crazy cakes and cupcakes with sparklers… 🙂
1. Wedding Cake With Sparklers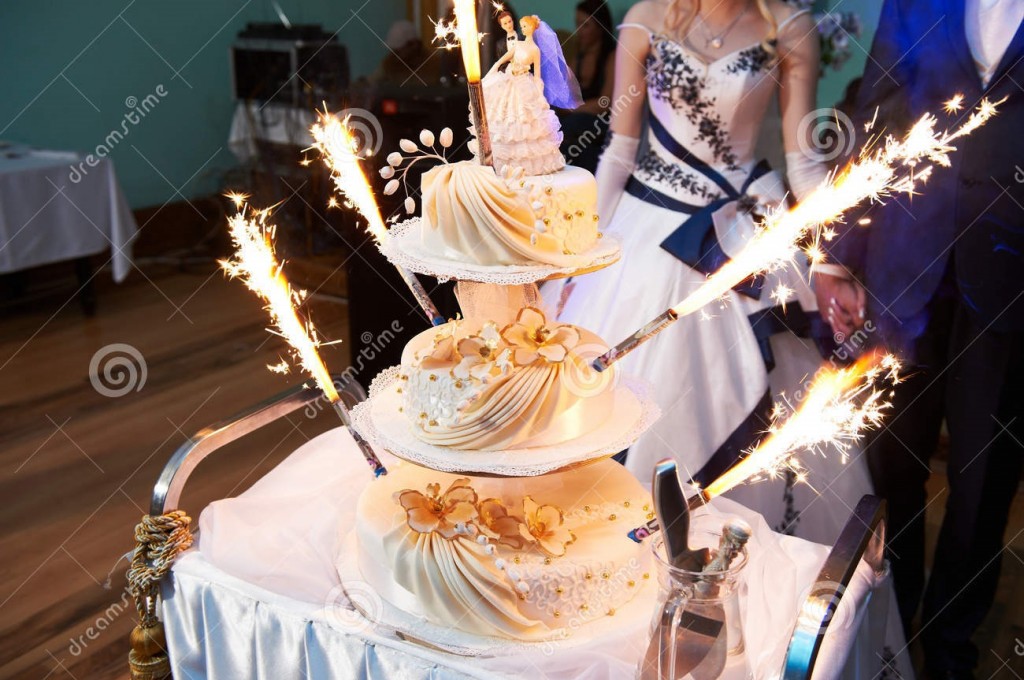 Click the numbers below the advertisement to view other amazing cake photos.