Some of the most beautiful wedding cake designs will make your heart melt. I'm talking about the cakes with strikingly colorful details, blossoming floral adornments, and brilliant ruffled fondant. When it comes to wedding cake designs, there's no greater feeling than finding the perfect cake that matches your theme, tastes like a slice of heaven, and makes for amazing photos. These days, you'll notice the hottest cake trends include all the the above and much, much more. See below to find out which type of wedding cake designs are giving brides the googly eyes all over the world.
Fall In-Love Browsing the Gallery… 🙂
1. Subtle Gold Accents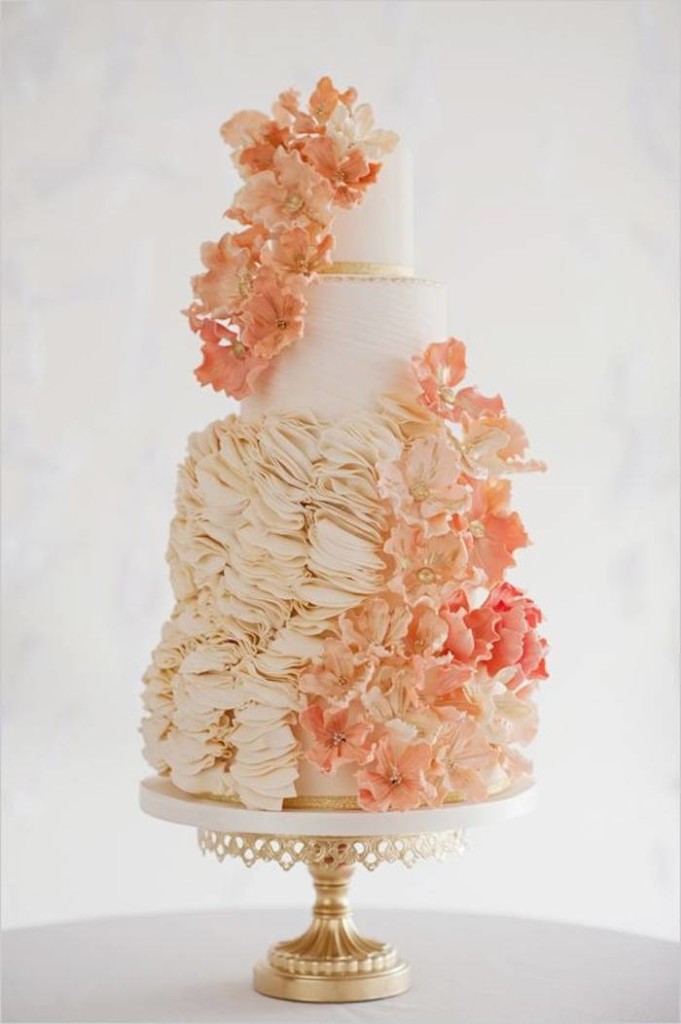 Click the numbers below the advertisement to view other fantastic images.