Elegant and sophisticated, pearls give these top 30+ cakes the perfect finishing touch.
Do you want to add your cake here? Just email the high resolution image of your cake to

[email protected]

with a subject "Cakes with Elegant Pearls" or Picture Comment your cake in our FB Page where we share this post. Please don't forget to write the name of your cake and the link of your FB page.
Enjoy browsing the fantastic gallery… 🙂
1. Vintage Pearl Wedding Cake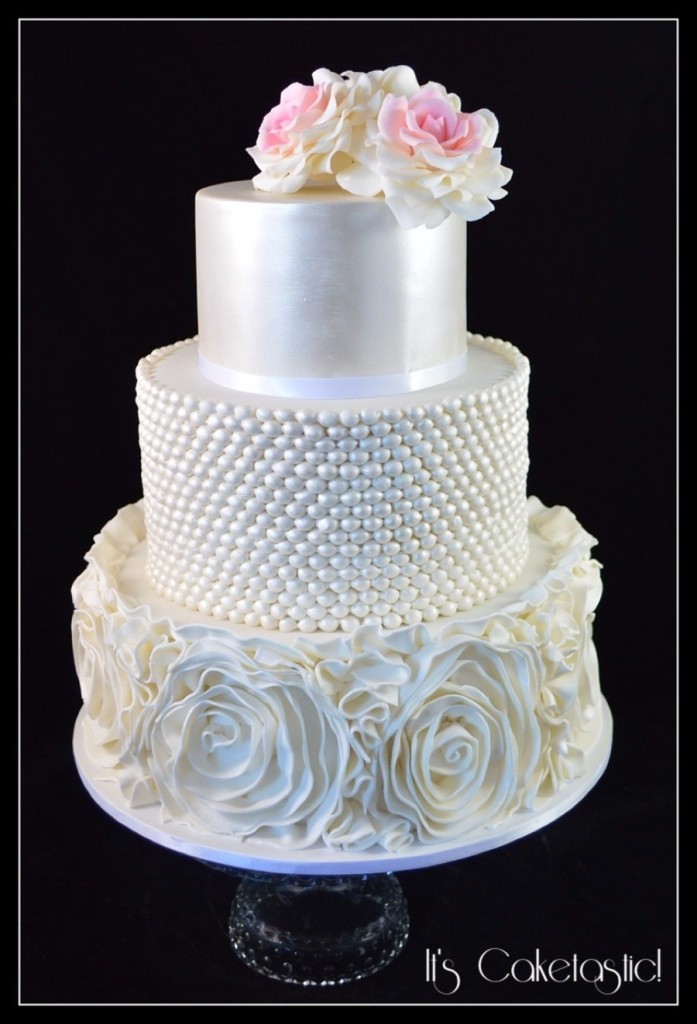 I love this cake! The bride's brief was vintage, pearls, ruffles and roses. The top tier and the pearls were painted with pearl lustre. The roses were Cotton and Crumbs inspired.
Click the numbers below the advertisement to view other amazing pictures.